Machine Learning x Humanitarian Food Networks
A two-part collaboration with WVU's Center for Resilient Communities in which students mapped the Feeding America as a system and designed possible tools for Food Bank employees.


Students: Finnegan Thornton, August Thompson, Jenna Piatt, Liam Thompson, Holly Buskirk, Qian Chen, Paige Hrabovsky
My Role: Professor & Facilitator
Timeline: February-April 2022


Context
Students spent the first part of the semester working to understand conceptually how Machine Learning works and what it can do through benchmarking and prototyping activities. During the second half of the semester our studio collaborated with WVU's
Center for Resilient Communities
and Food Justice Lab Director Josh Lohnes to design with machine learning in the context of Humanitarian Food Networks. Students explored design's relationship to machine learning in two different ways:
They used design to visualize a system that uses machine learning to make it tangible and understandable.
They designed tools that use machine learning to augment the experience of Food Bank employees.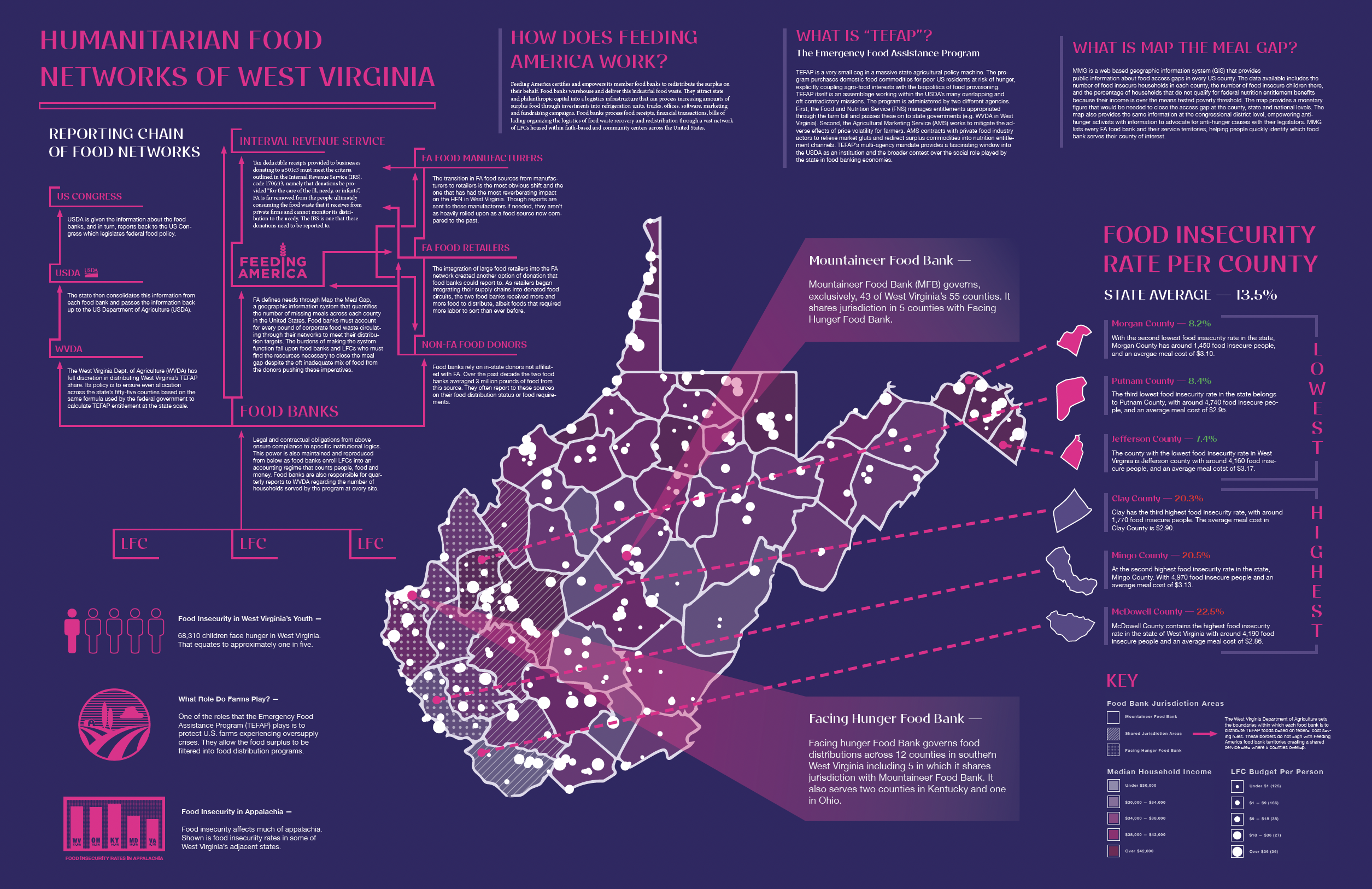 Students dove into understanding how Feeding America functions as a system through research and guest lecturer Josh Lohnes. They designed visualizations of the system and after integrating feedback they presented their work at Center for Resilient Community's Right to Food Day alongside Food Justice lab interns doing independent research.

.

.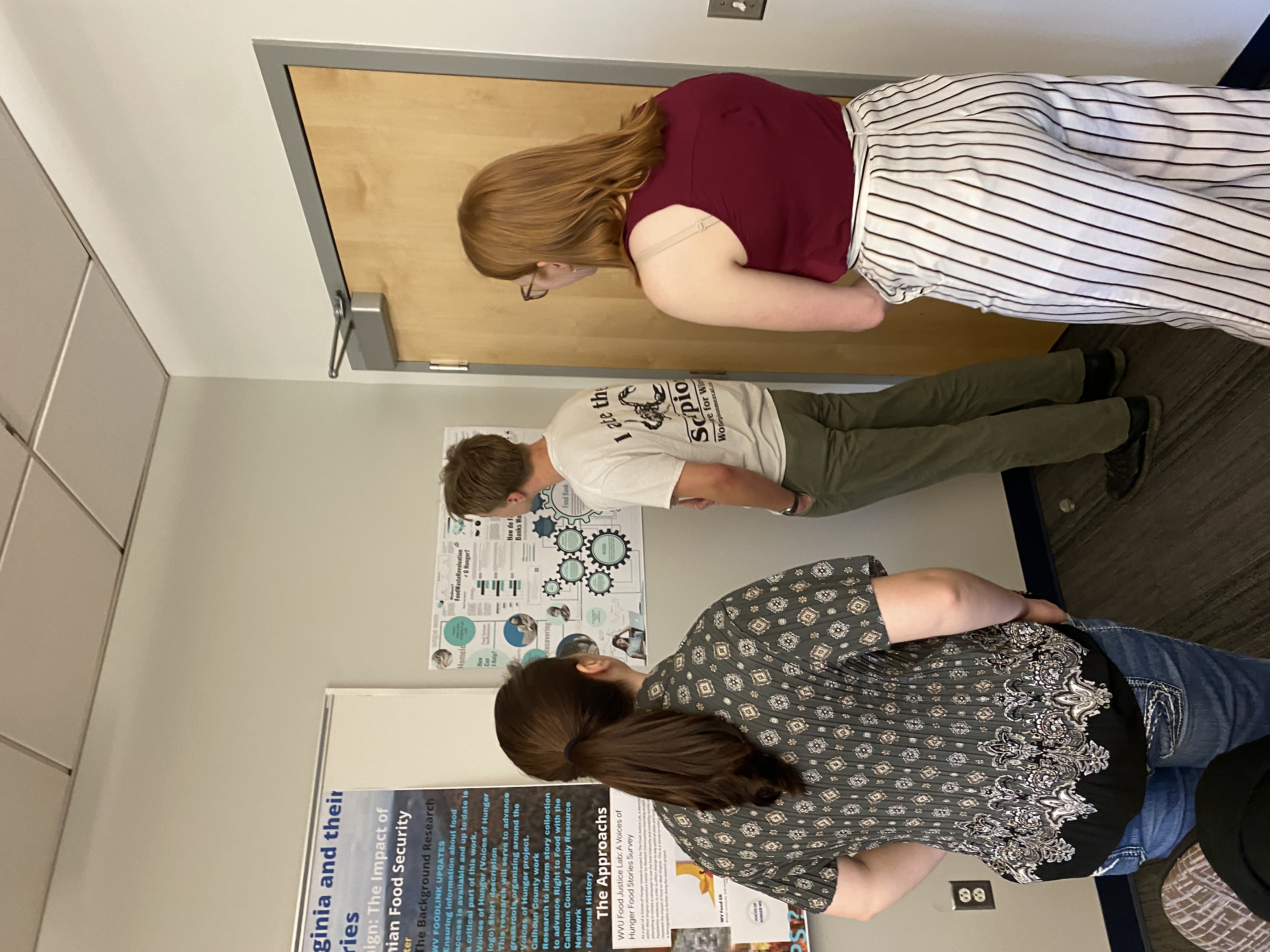 How might the design of an interface harness ML capabilities to aid Food Bank employees?